Drop By
or
Drop us a Line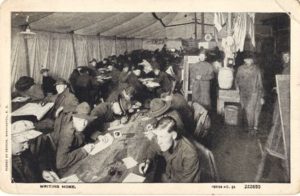 American Legion Post 56
647 U.S. Route 1, Suite #6
York, Maine 03909-1651
legion.56@aol.com
207-363-0376
The post is located in Meadowbrook Plaza, which is on the east side of U.S. Route 1 North.
Meadowbrook Plaza is about a half mile north of the Spur Road from Interstate 95. The post is in Suite #6 between the Greenleaves restaurant and the Thai restaurant.
If the American and the POW/MIA flags are flying, from the roof supports, the post is open.
Join Our Email List
If you would like to be on the Commander's personal email list, for special issues, general questions, meetings, elections and anything that you feel might be a viable suggestion for the post.
Please contact the Post Commander, Donald Hands:
dghands@comcast.net
If you are a member of the Post and do not receive the electronic newsletter, please email you email-address to ruabelk@gmail.com. You will be added to the Post database and instructions will be sent to you.